What is Cosmetic Dentistry?
Cosmetic dentistry can boost your appearance. Any dental treatment that is used to restore, improve and beautify your smile may be classified under cosmetic dentistry. There are various treatment procedures that can conceal or correct various teeth concerns such as stains, chipped or damaged teeth, disproportionate shape and more.  
Common cosmetic dental procedures for smile makeovers include:
Inlay and Onlay
Composite resin bonding – dental fillings, diastema closing, composite veneers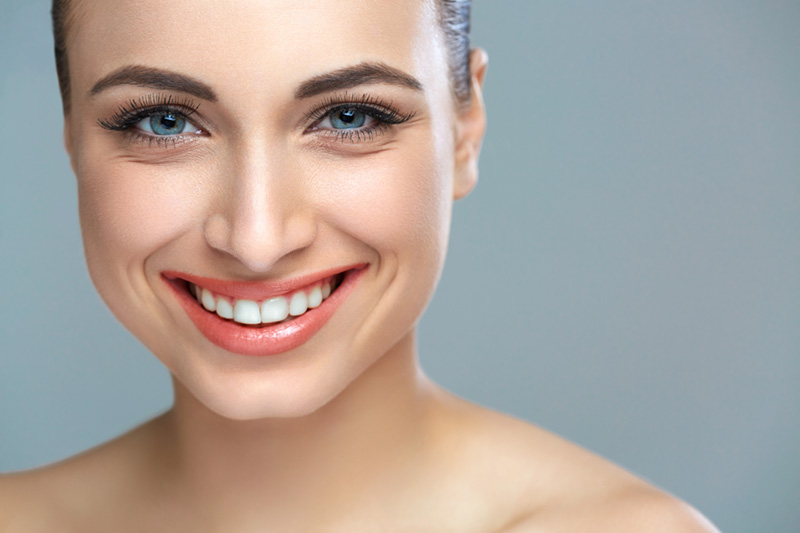 Should I do cosmetic dentistry?
There are a variety of reasons and conditions why you may like to do cosmetic dental treatment procedures. 
Concern areas that cosmetic dentisty aim to resolve include: 
Teeth are stained and discolored.
Damaged, worn down, chipped, broken or mishapped 
There are unslightly gaps between teeth
What treatments do I need?
Cosmetic dentists work with you to develop a treatment plan. Each individual will require different cosmetic dental treatment based on your concern areas and needs.
Treatment can range from simple teeth cleaning, tooth-colored fillings or teeth whitening that is completed in one visit to other alternative treatment options with porcelain veneers.  There is no one standard package but your treatment will need to be customized for your needs.
How do I go about doing cosmetic dentistry?
Simply make an appointment for a consult with your cosmetic dentist letting your dentist know 
what are your main areas of concern
what you are your expected end results
Your dentist will do a checkup and evaluation in putting together possible treatment options in addressing your concerns. Typically during your first visit, your dentist may takes an x-ray and do a physical check on current tooth and oral condition. If you decide do opt for porcelain veneers and are uncertain of the end results, a mockup wax up ay be done or digital smile design (DSD) using photography and computer stimulation programme may be done.
At chiang mai dental clinic, checkup and consultation is complimentary. Enquire Now.
One of the most common and basic cosmetic dentistry procedures, teeth whitening or take-home bleaching is used to brighten a dull smile
When teeth become stained from years of food, drinks, medications and smoking, teeth whitening is a simple, safe and effective option
More on Teeth Whitening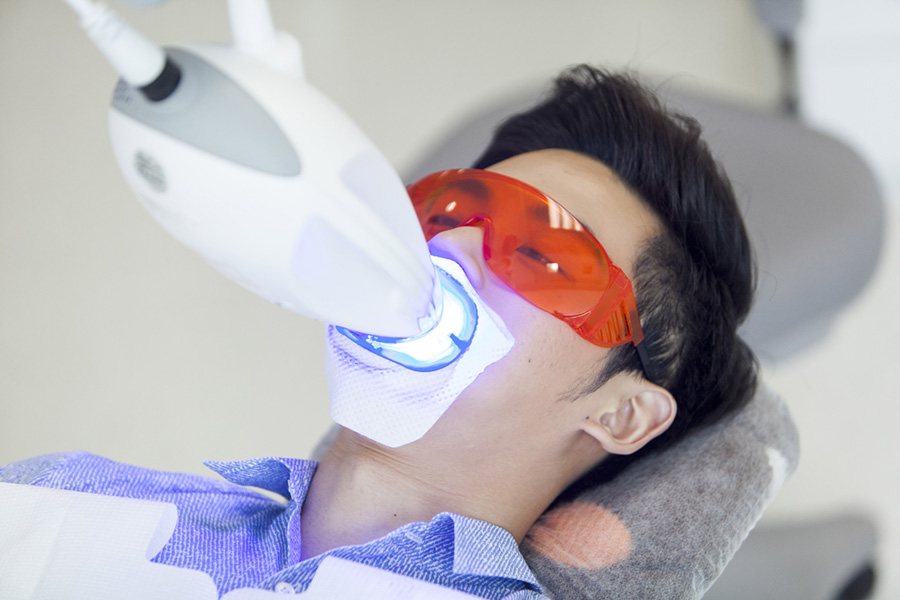 Dental veneers are thin porcelain coverings that resemble natural teeth placed over the outer front surface.
Veneers can align mildly crooked teeth without the need for braces
Restore mishapped teeth or damaged enamel
Close gaps between teeth
Change the color shape, shade and size to improve your overall smile
More on Veneers
Also called a dental cap, dental crowns fits over and replaces the entire tooth above the gum line.
Crowns are used to restore damaged teeth or change the shape and size of your teeth.
It may be used to improve strength and keep a weak tooth (after root canal treament) from breaking or hold a cracked tooth together.
Dental bridges consists of crowns used to replace missing gaps for function and a better appearance.
More on Crowns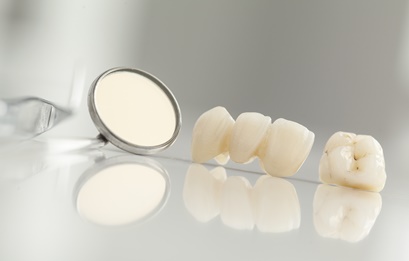 Inlays are also known as indirect fillings or porcelain pieces that are made within a dental laboratory to fill in a large cavity. 
When the cusp or a greater portion of the tooth is damaged, an onlay or overlays is used to cover over the tooth entire surface.
They provide support to strengthen teeth, restore their shape and avoid any further decay or deterioration.
Repairs decayed, damage, discolored or chipped teeth using tooth-colored composite resins that resembes tooth enamel.
Dentists removes damaged portion of your teeth or shapes teeth and applies the resin. The resin is cured with high-intensity light to repair and covers the concern area
Bonding is economical and fast. It is suited to patients with small tooth decay, mild cracks and chips or worn-down tooth edges.
Cosmetic dentists are general dentists who are well-experienced and skilled on teeth whitening treatments or composite resin fillings.
Cosmetic dental specialists include additional dental qualifiations on expertises as :
Prosthodontists : dentist who specializes in the aesthetic (cosmetic) restoration and replacement of teeth that include crowns, bridges, dentures and implant prostheses
Operative dentists : specialists that focuses on restoring teeth from dental caries (tooth decay), trauma, and tooth wear.
Restorative dentists : dental specialists on diseases ofteeth and their supporting structures focusing on the rehabilitation of the dentition to functional and aesthetic requirements of the individual.
At our chiang mai dental center, all our cosmetic cases are assigned to each dental specialist in their specific area of expertise to ensure you receive proper treatment by a skilled expert.